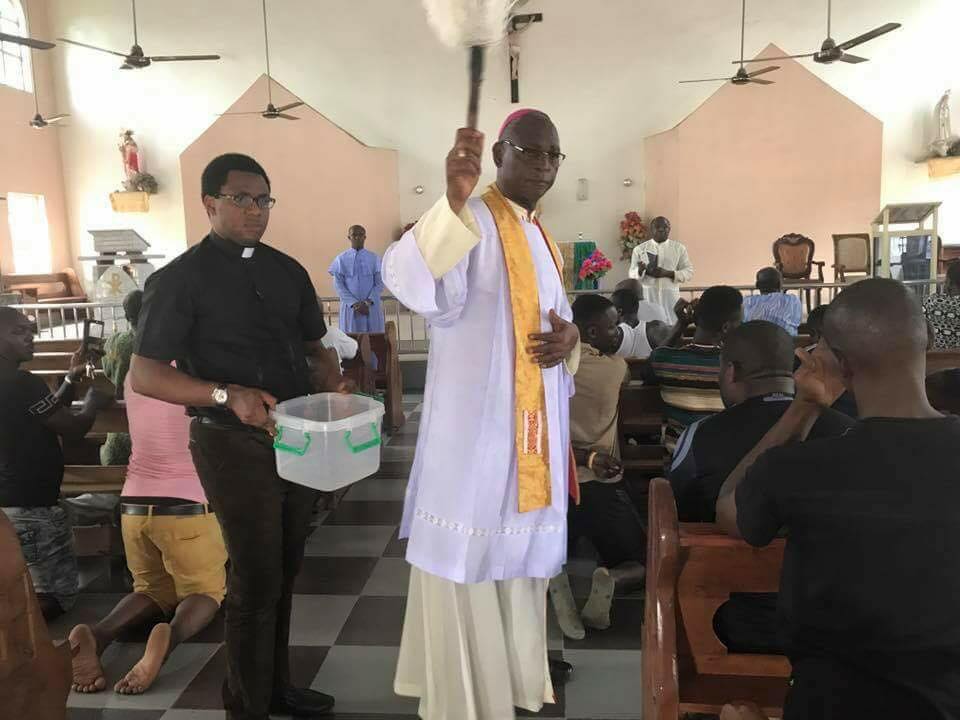 In the wake of the killings of innocent worshipers at St Philip's Catholic Church, Amakwa, Ozubulu, the Catholic Bishop of Nnewi Diocese, Most Rev Hilary Odili Okeke, came under fire after it was alleged that the drug baron linked to the killings was responsible for the building of the church.
In an interview with SunNews, while reacting to why church organizations accept offers of church buildings and other donations from groups and individuals without bothering to find out source of income of the donors, he said: .
"If you get the information that the person is making his money through a dubious way in criminality, then you know what to do. It is not just a question of anybody who brings money or offers anything to the church, you go to the police and ask them to investigate this man's source of wealth before you accept it. It is not done.
If you do it, then even in the church we should not be accepting any money because evil people can come to church and give. It is God who knows if the person is giving the money from criminal or immoral source.
God knows everybody and will reward the person accordingly. If you know that the person is a criminal that is when you now tell him, my man go and change."
He said about fifteen churches in the Diocese were built by private individuals and noted that it is only someone who had been convicted by a court of competent jurisdiction that the church would not accept offers from. .
"Even in the Bible it is not the work of the church to begin to cast people away. The church is for the saints and sinners and it is our duty to continue to preach to the sinners," he added.

Worldlywap.net For any help, assistance, adverts etc, you can contact us via you can contact me through:
Email me:
[email protected]
Facebook:
Simplemind527
Twitter :
@WorldlyWap
BBM: (
569C5371
)
WhatsApp:
+2348102895517
2go:
babt4love
or simplemind29
Instagram:
@worldlywap