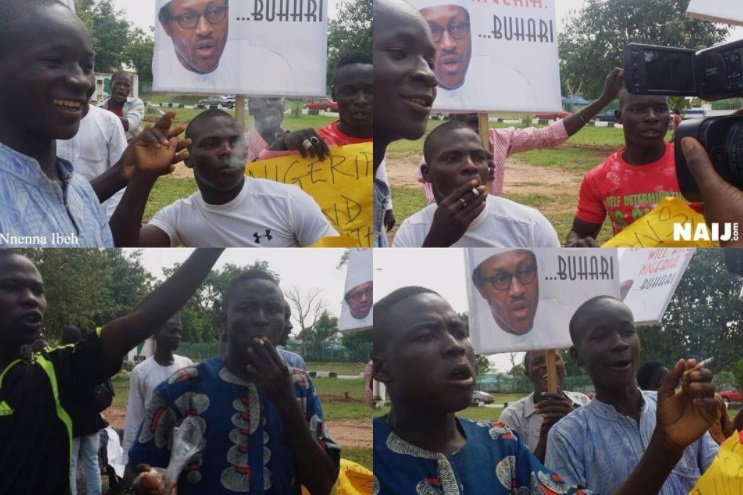 Members of a pro-Buhari group pictured having fun during a support rally, today, at the Unity Fountain in Abuja…
More photos coming up shortly see some reactions belo;
annndeesWho sponsored them?
mirabelle_brownJust take a look
scor_sagianMtcheeewww
dutchman1738Hoodlums
mickeysprideNa cigar them take bribe this ones 🤣🤣🤣
fii__fowlerOkay oo
holubunmieShame!
juggy_krisMtweech
bunmcharlesIt's now a sin to smoke as a pro buhari group….? Pls let's focus on the right things jare.
seuniskingLol fun

ozorchristianOfcourse nah, rented crowd.. They ate using the N500 given to them for the protest to smoke. Smoking away their lives and destinies. Let them Kwontinue, they will soon find themselves in the realm of insanity
1creeknationLol! What are these guys doing?

Worldlywap.net For any help, assistance, adverts etc, you can contact us via you can contact me through:
Email me:
[email protected]
Facebook:
Simplemind527
Twitter :
@WorldlyWap
BBM: (
569C5371
)
WhatsApp:
+2348102895517
2go:
babt4love
or simplemind29
Instagram:
@worldlywap