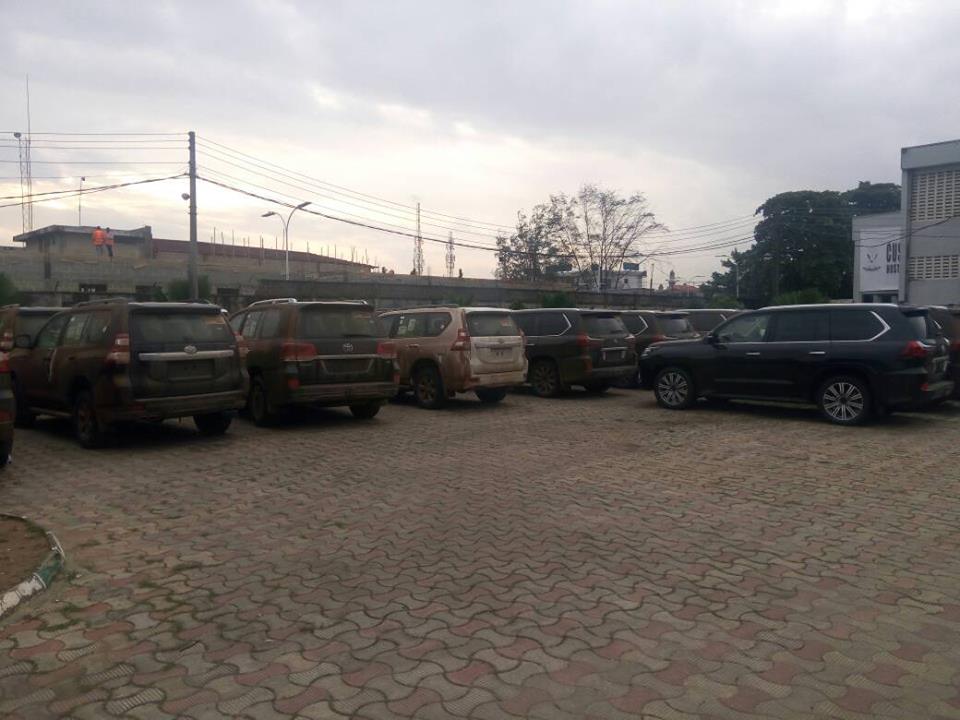 The Anti-smuggling operations of the Nigeria Customs Service NCS have impounded 37 assorted vehicles smuggled into the country via unapproved routes. The smuggled assorted vehicles includes: 8 Lexus Jeep LX 570 (2017 model), 12 Land Cruiser Jeep (2017 model), 17 Toyota Hilux (2016, 2013, 2012, 2011, 2010 and 2009 models respectively). The cars were smuggled in through the bush in various parts of the country. See more photos of the impounded cars below
see some reactions below;
-Those vehicles allegedly belong to E-Money. He's a licensed Customs clearing agent, but he's reportedly owing several millions in previously unpaid duties, so he cant clear his new consignments through the ports for fear of having them impounded.
-Monies for the Ogas…after this shenanigan and save-face-campaign, they go indoors for the bribe or how to sell off the cars and share the loot….Ndi Ara!
-Why u una they sumggle abi struggle, una no see port,haba Nigeria, when will u stop crooked things. Custom well done but make sure u no take percentage.
-Please I need just one. Don't let them rot where they are packed. As you have seized it from the smugglers, dash it to good citizens… as a reward.

Worldlywap.net For any help, assistance, adverts etc, you can contact us via you can contact me through:
Email me:
[email protected]
Facebook:
Simplemind527
Twitter :
@WorldlyWap
BBM: (
569C5371
)
WhatsApp:
+2348102895517
2go:
babt4love
or simplemind29
Instagram:
@worldlywap